Churchill Room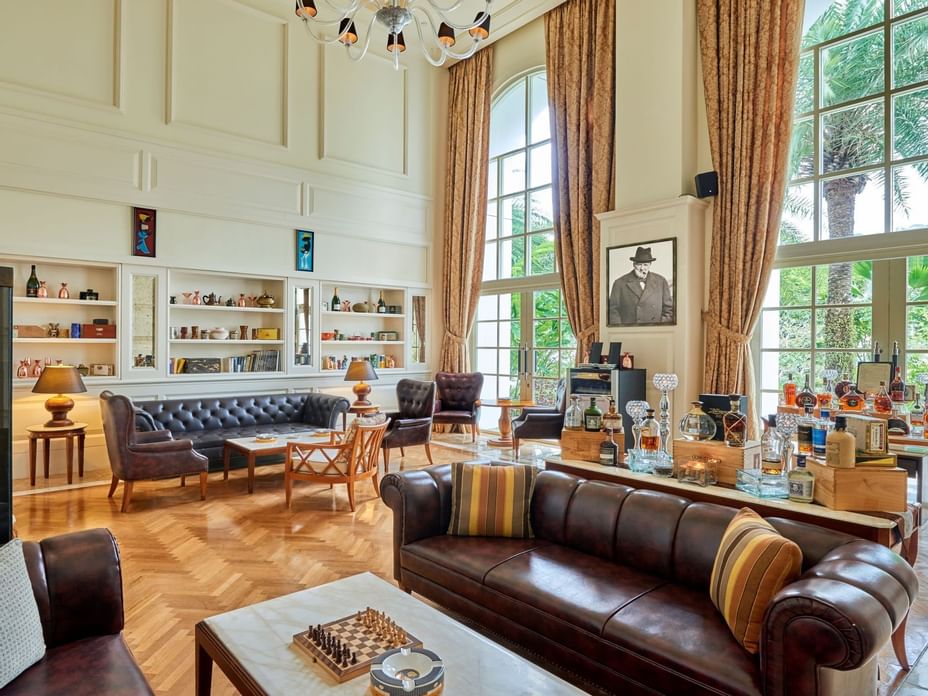 "Smoking cigars is like falling in love,
First, you are attracted by its shape;
You stay for its flavour, and you must
always remember never, never to let
the flame go out" - Winston Churchill
Deep bold tones with a colonial grace in a modern setting bordering the marina, the pristine Churchill Room is deemed one of the best ventilated cigar lounges in Malaysia.
In war or peace, Winston Churchill's cigars were never far from his hand. He found his moment of tranquility when he had his glass of scotch and famed cigar smoking by his side.
Sink deep into the the leather armchair and relish a glass of single malt or simply experience curated pairings from a remarkable list of alcoholic and non-alcoholic beverages, selection of cigars including Churchill's favourite brand Romeo y Julieta, and relieve these moments of history's greatest leaders at the Churchill Room.
Dress Code: Smart Casual
*Elevate your senses with The Curated Pairing Experience, which pairs a chosen cigar with a high-end single malt whisky, aged rum, premium brandy or non-alcoholic beverage.
**Please scroll down to submit your enquiry or reservation.
***To find out about our Dining Offers, please click here.