Straits & Co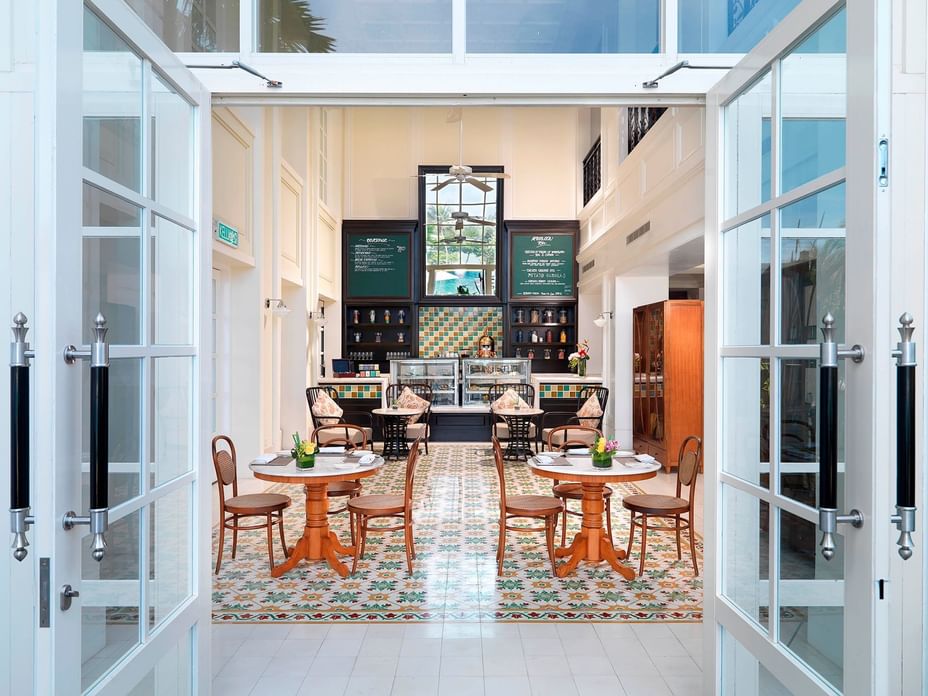 This bright and cosy casual café is influenced by the Straits' settlement elements. It serves a selection of exquisite local favourites, traditional snacks, local and Western desserts, pastries and more. With rattan furniture, classy marble top and colourful floral motif tiles, the tradition of partaking in English afternoon tea is ideal in this colonial setting.
Located on the ground floor overlooking the infinity pool, this café has a choice of al-fresco and air-conditioned seating. Between Straits & Co. and Planter's is the breezeway with towering pillars, it is the passage way to the pool areas. The Breezeway's laidback ambience makes it perfect for a finely brewed cup of coffee or a cooling gelato.
Dress Code: Casual
*To find out about our Dining Offers, please click here.