Inspiring Venues Ideal for Every Occasion
Meetings
Be it a board meeting or seminar, conference or banquet, our meeting rooms and facilities are ideal event venues for your company meetings. Designed to be luxurious amidst immaculate surroundings, these elegant meeting facilities enjoy natural daylight, along with a dedicated lounge equipped with a designated coffee break area. Its outdoor terrace is ideal for networking cocktails and teambuilding activities.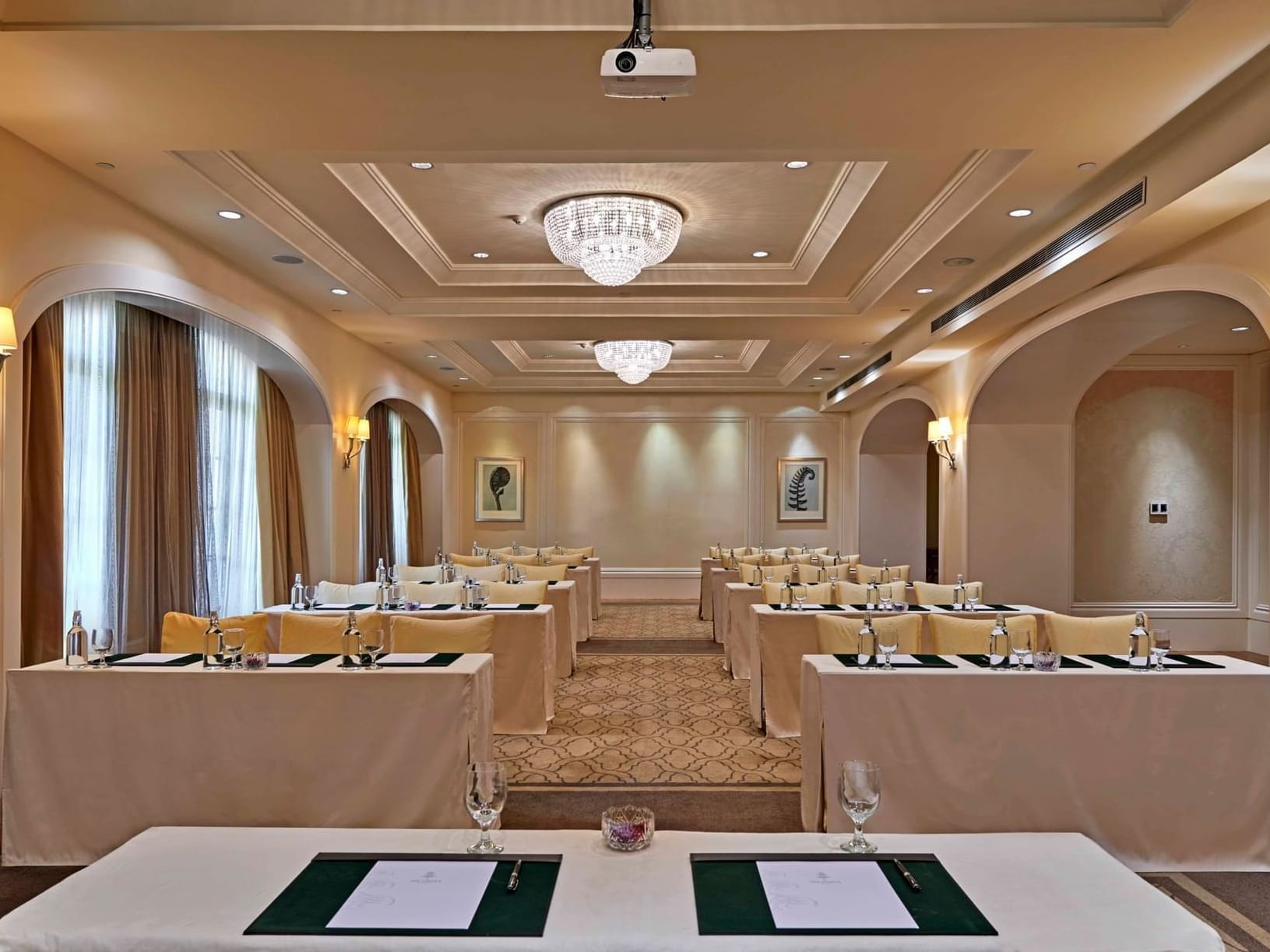 Peninsula
The perfect event space for your Langkawi meetings and events, the Peninsula is a flexible multi-purpose hall that is designed to keep your participants engaged and focused.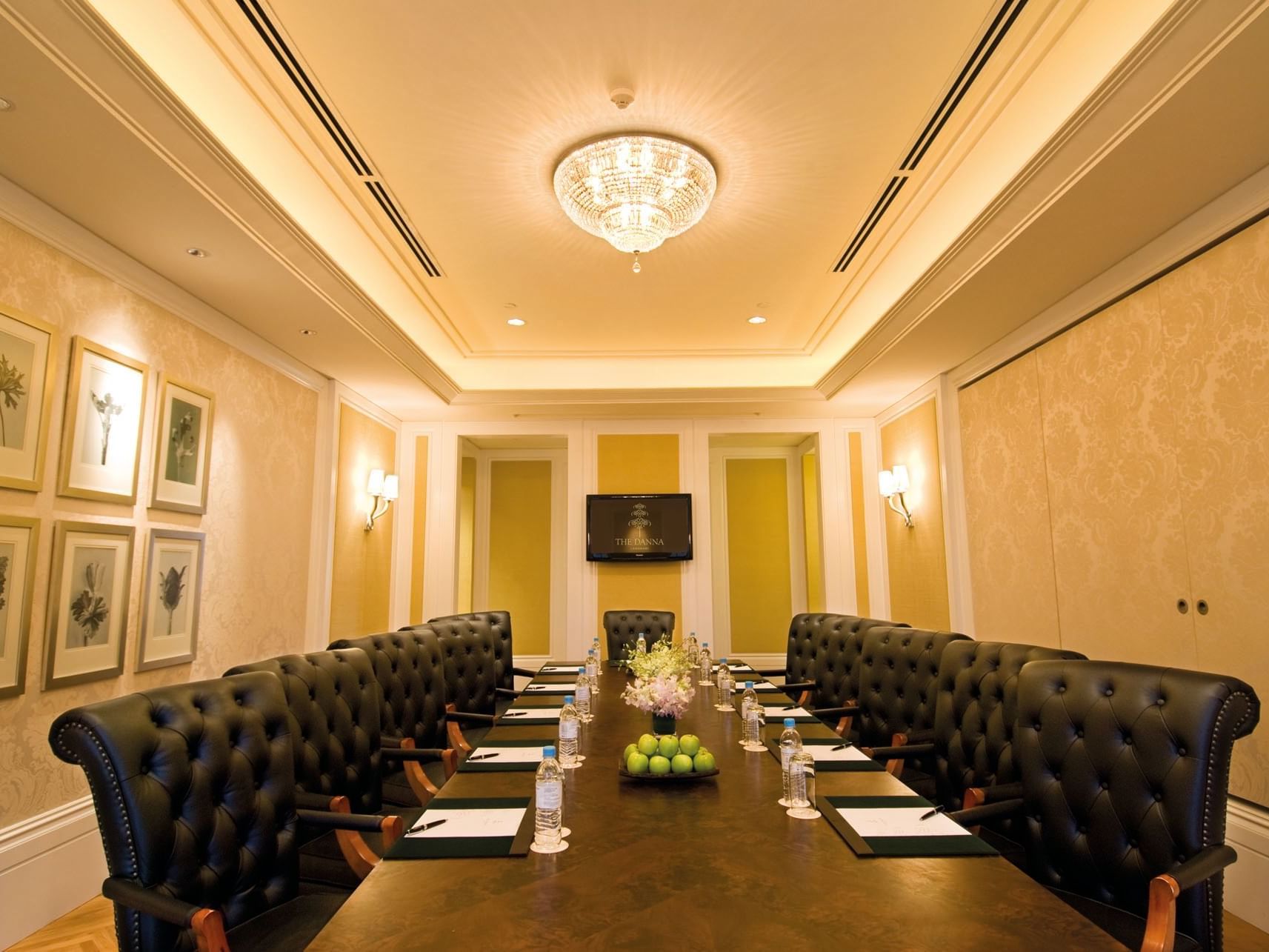 Stateroom
Elevate your Langkawi board meeting with the Stateroom meeting room that guarantees you privacy in an exclusive setting.
Capacity Chart
| | Classroom | Cluster | Hollow Square | Banquet | U-Shape | Theatre | Boardroom |
| --- | --- | --- | --- | --- | --- | --- | --- |
| Peninsula | 40 | 50 | 40 | 60 | 36 | 100 | 36 |
| Stateroom | - | - | - | - | - | - | Maximum 12 persons |