Princess Beach Villa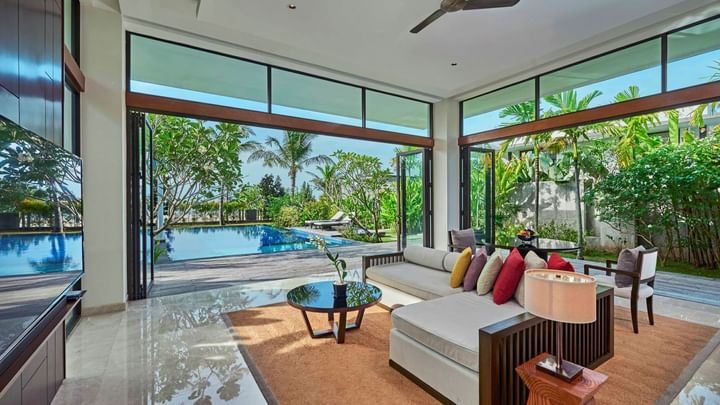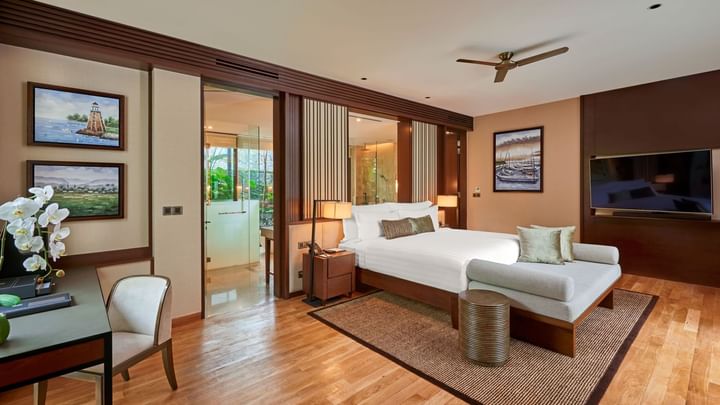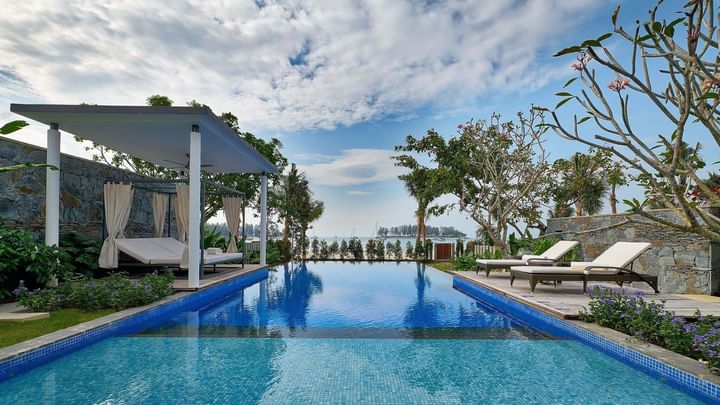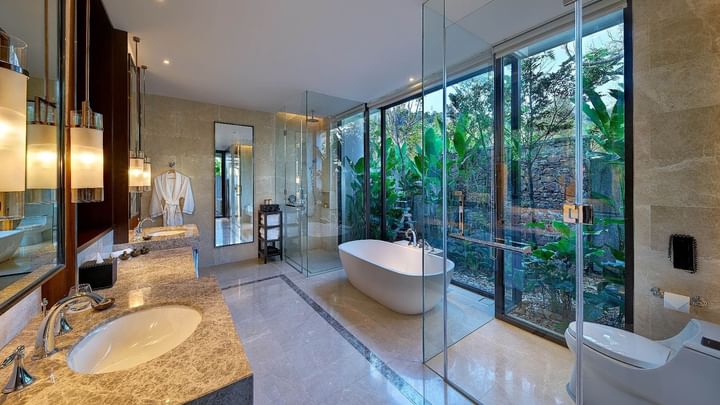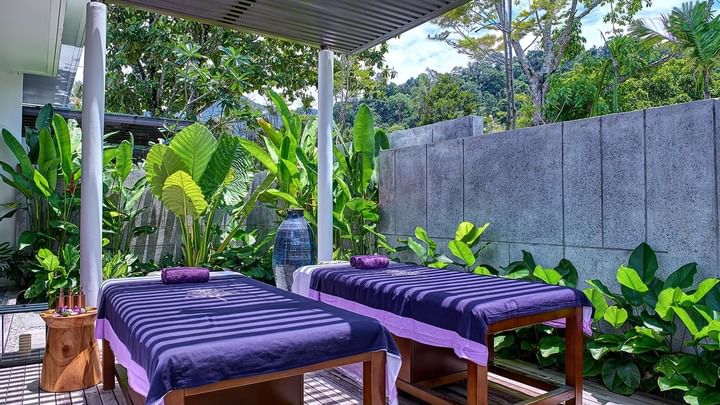 Area : 490sq metres

Rates inclusive of:
Daily bubbly breakfast for 2 persons
Daily minibar (with daily replenishment)
Daily laundry services (4 pieces per day)
Complimentary WiFi
Complimentary access to all facilities
Perfect for a restful holiday, the Princess Beach Villas are nestled amidst lush foliage, mere steps away from the beachfront and the Andaman Sea. Our Villas are well equipped to provide a luxurious stay – an elegant living room, a plush bedroom, a luxurious bath, private massage area and more, all designed with a touch of modern minimalism. Spend your days lounging in a tropical garden setting with your own private infinity pool overlooking the tranquil sea.
Suitable for maximum of 3 adults, or 2 adults and a child. Extra charges may apply to the third occupant. 

View Virtual Tour

Features:
I King-sized bed
60sq metres infinity pool with sundeck and sun loungers
Private garden with direct access to the beach
Villa Host service
iPad mini, iPod dock and Bluetooth audio system
65" Smart TV
Bathroom with twin vanities and a dressing area
Separate rainfall shower and freestanding tub
Powder room
Massage treatment area
In-room safe
Coffee machine
A non-smoking accommodation (except outdoor areas)
For enquiries, please contact reservation@thedanna.com.